News Archive
Show Archive » Recent Work » London Buses »
Edmonton Green Bus Station - ...Added April 21, 2007
We have recently finished work on another new build Bus Station, for TFL, London Buses. This one is at Edmonton Green, and is part of a much larger contract to rebuild the local area. We worked as specialist sub contractors for Halsion, themselves M&E sub contractors to Gleesons, the main Contractors.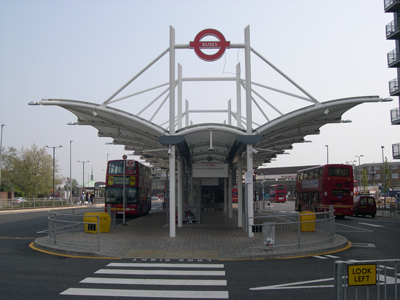 This station's system was very much a continuation of all the previous features and systems we have developed over the last 8 years for TFL, once again using Application Solution Ltd's (ASL's) range of products. It included a Voice Alarm element for evacuation purposes, along with more standard pre-recorded announcements, as well as our system to allow the Bus Station Controllers to record there own messages for auto playback.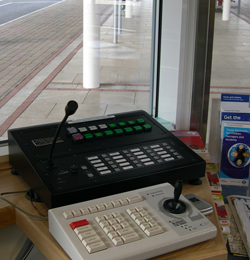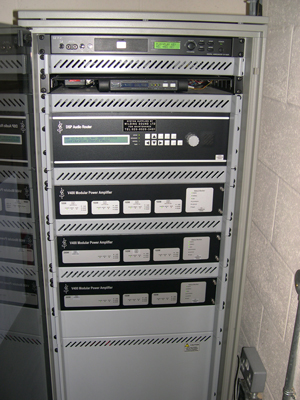 The system is split into 6 zones, 4 pairs of bus stops, a further general public zone, with a seperate zone to cover the staff areas. This is split over 10 amplifiers, including one which is an automatic backup in case of failure.
The system also has automatic ambient noise sensing, which means the announcements are always just loud enough over the background noise to be heard. In this way announcements are always audible and intelligible, but at the minimum volume, to cut the risk of noise pollution.
The specification included a requirement to be able to achieve 85dB ± 5, in at least 95% of the public spaces! We actually managed to exceed this, achieving 97dB ± 3, in nearly 98% of the public spaces! Obviously we turned it down a bit, for fear of damaging peoples hearing, but the coverage is superb!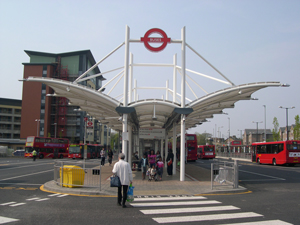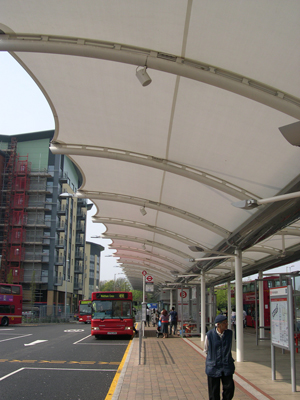 This was achieved using an array of 28 Next-2 PAC15 Projection Speakers. These speakers are highly IP rated for outdoor use, but sound so much better than PA horns, as they use a conventional driver unit.
We also supplied two UHF walkie-talkie systems, so the Bus Station Controllers can use the system, if they happen to be away from the corded table top microphones.
As normal, the audio system was completed to full specification, on time, and on exact budget, with no nasty extras.
Watch this space for news of the new Hammersmith Bus Station, which we are currently working on!!
---
---