News Archive
Show Archive » Hire Equipment » New Equipment »
QSC RMX Amplifiers - ...Added January 14, 2013
We are pleased to announce we have added some new amplifiers to our hire fleet.

We have added the QSC RMX850, RMX1450, QSC RMX2450 and the real beasts, QSC RMX4050HD, to our ever increasing fleet of reliable, yet affordable, hire equipment inventory. These are all flight cased ready for work.
We choose the QSC RMX range, due to there rugged and reliable reputation, and good density of power. By holding stock of 4 different powers of amp, there is one for every type of event.


Load Per Channel

RMX850

RMX1450

RMX2450

RMX4050HD

8 Ohm
0.1% THD
185W

260W
450W
650W
4 Ohm
0.1% THD
280W

400W
650W
1300W
2 Ohm
1% THD
430W

700W
1200W
2000W
8 Ohm Bridged Mono
0.1% THD
530W

800W
1100W
2600W
4 Ohm Bridged Mono
1% THD
830W

1400W
1800W
4000W
Price Per Day
£20 + VAT
£30 + VAT
£35 + VAT
£40 + VAT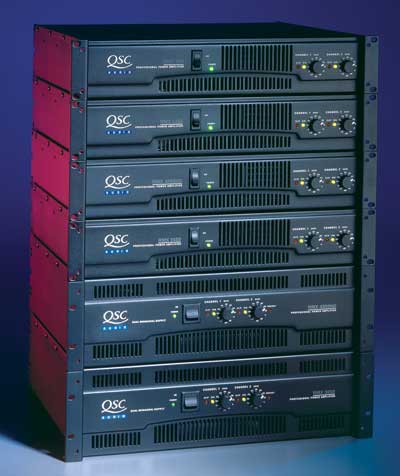 ---
---