News Archive
Show Archive » Recent Work » Guide Dogs For The Blind »
Open Day 2013 - ...Added June 21, 2013
For many years, we have provided audio solutions for "Guide Dogs For The Blind" training centre, in Woodford Bridge. This years fun day, 15th June, was no different.


Despite atrocious weather, a good turnout came to see displays from the Police Dogs, music from Ryan Green and West Hatch 6th Form's Band, and, an annual favourite, The GDBA Dog Supply Unit's Demonstration and doggy dance extravaganza!


Obviously, given the nature of the event, there is a higher than average number of sight impaired people on site, so cable routing has to be very carefully thought through. This year we deployed more radio transmission than previous times, meaning no cables at all in the public areas. The main announcements are routed to both the sites PA system, but also simultaneously to our all new PA system, perfect for open field events.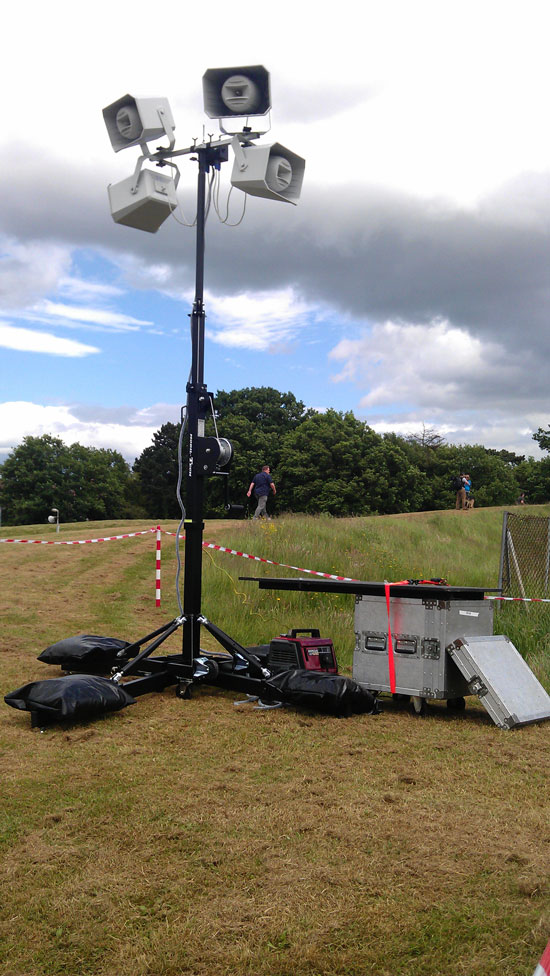 The other part of the job was providing PA for the Arena. This involved 6 of our new Deltec MX3 speakers, 4 to the audience, and 2 for the performers as foldback. All powered from our QSC amplification, nudgeing 4000W of output! Because of the impending weather all this was rigged from the back of our van, which proved invaluable.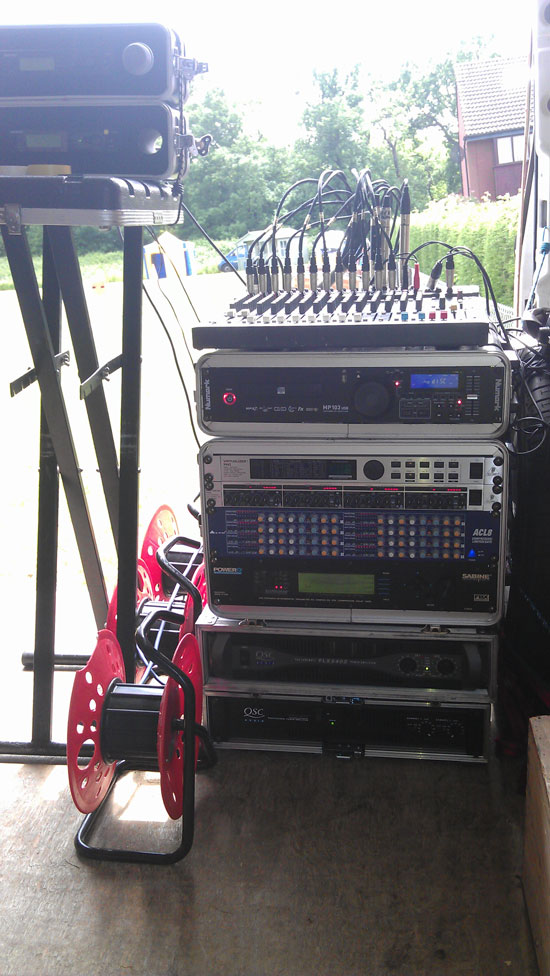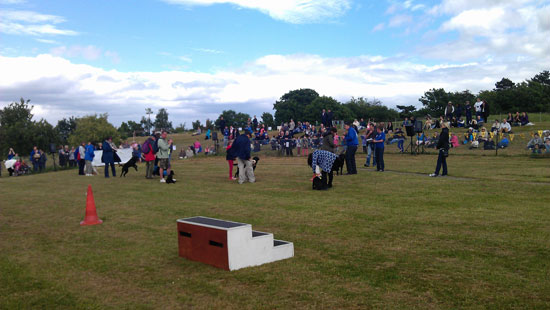 Officially opening the event, was Debbie Douglas (+1) from TOWIE. They kindly agreed to judge "The Prettiest Bitch" competition, but our Engineer's irony alarm went off, and he had to sit in the van, smirking to himself!
---
---