News Archive
Show Archive » Recent Work » WOW - Carol Ann Duffy »
Totally WOW - ...Added November 18, 2013


As part of LBWF WOW festival - a month long series of arts and literature events - we were tasked with providing sound to a sell out event in Walthamstow Assembly Hall.
This great event featured the new "Young Poet Laureate for London", Warsan Shire, with some poignant and thought provoking poetry. However, I don't think she will mind, if we say she was very much a (wonderful) warm up for the main event, The Poet Laureate - Carol Ann Duffy.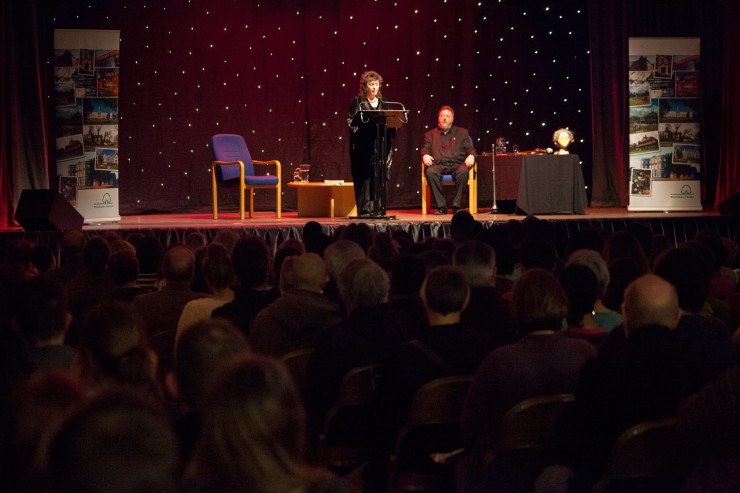 The night, billed as "An Audience with Carol Ann Duffy", had nearly 800 people in the audience.


Carol was joined on stage by musician, John Sampson. He astonished the audience with performances on his Chinese Halusi, Crumhorn and Shalmie Pipe. "The Queen didn't want him, so she gave him to me" Duffy stated with her typical dry humour!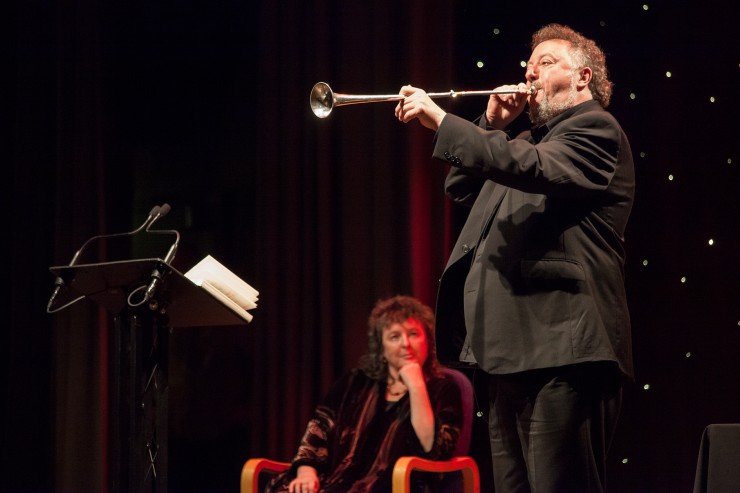 Given the naturally reverberant sound of WAH, famed by orchestras world wide, spoken word is a significant challenge in this space, the echo can really wreck intelligibility.


However, through the skilled use of our new lectern mics, state of the art radio lapel mics, and some significant signal processing, it sounded awesome. We even had a few audience members asking for copies of a recording ( We did make one, which sounds great, but are awaiting permission to host/provide it to the public). We do have one little advantage over other Sound Companies, we have been working in the Assembly Hall for over 30 years, and know it inside out!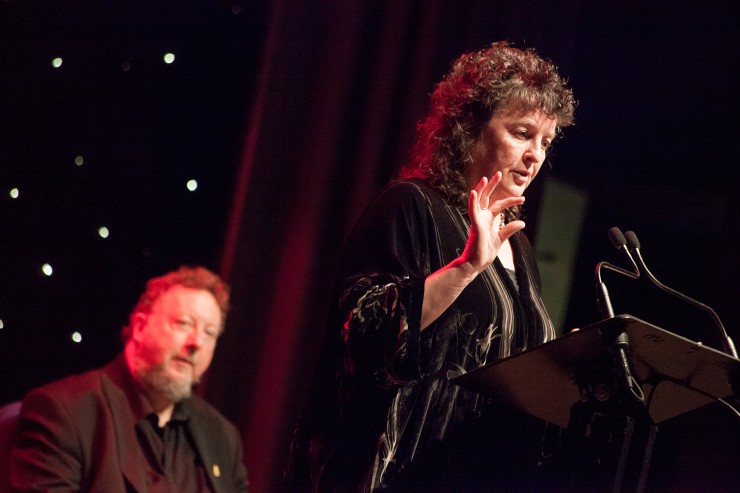 The amount of positive reviews on the internet, has highlighted this event as being really enjoyed by all that attended, and having Carol Ann Duffy herself attend, is a major coup for Waltham Forest. A definite pat on the back to LBWF Libraries and Events teams for putting such a great event together.
(Photos shamelessly stolen from the Words Over Waltham Forest Website - link below.)
---
---